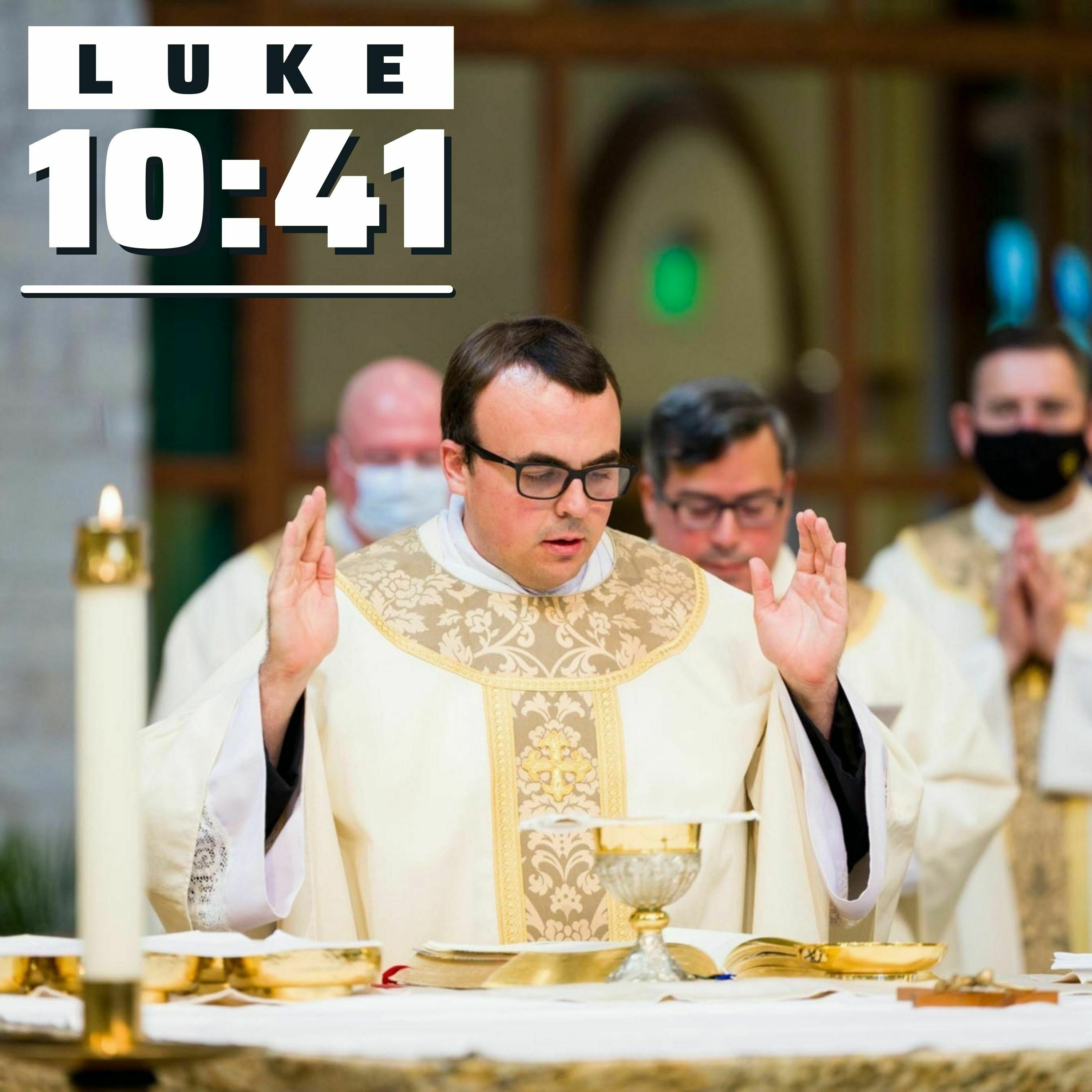 Repay to Caesar what belongs to Caesar and to God what belongs to God (Mt 22:21) We Christians are not indifferent to the political realm – far from it we care deeply about working to protect human life, promote peace, and provide for the general welfare. We cannot accept Christ's love while despising or being indifferent to our fellow human beings. Because of this, we also like many people of good will may have experienced a sense of anxiety or a lack of peace. Our Christianity informs our actions in everything we do and that includes our choices in the voting booth. In all of this, nevertheless, there is a danger of becoming too consumed with the things of the world. The Bible is replete with stories of God intervening in love for his people. Despite this evidence, we often we let ourselves become so afraid and anxious, and this leads to a whole host of personal sins which impact our salvation much more directly than the outcome of a political race. No matter who wins the election, we can be sure that God will provide everything we need to be with him forever. Questions for us to ponder: 1. Have I let politics become a God for me? How has this anxiety contributed to sins in my personal life? Do I trust that God is sovereign? 2. How can I inform myself politically? What are resources which can help me to form a Catholic conscience with regard to the important issues? 3. How do I react when people disagree with me politically? How can I reflect the love of God to them? Today's readings can be found here:
http://www.usccb.org/bible/readings/101820.cfm
You can subscribe to future audio versions of homilies here:
https://frwill.fireside.fm/
(29th Sunday of Ordinary Time, Mass in the Ordinary Form of the Latin Rite)
What would you ask of God if he told you to ask him for something? Put another way, what is the deepest desire of your heart? What is the thing that you live for?
Even though he is young, Solomon asks for something very wise. He asks for an understanding heart to be able to govern well. To be able to distinguish between what is right and wrong. He so pleases God by requesting a gift ordered to the good of others – something that will help him rule charitably and justly – that God gives him many other gifts in addition to this wisdom.
And Solomon is hailed as the greatest of all the Kings of Israel because of his great wisdom. He is just and wise for much of his life. But as he ages, Solomon slowly becomes enamored with earthly goods to the exclusion of heavenly ones. He lusts after foreign who lead him astray, even into worshipping false gods and building temples in the land of Israel to these false gods.
This raises a question, was God unfaithful to his promise to give Solomon wisdom? Did God fail to provide what he had promised?
No! God is faithful to his promises. Look at what Solomon accomplished when he followed God's commands! He was the greatest and wisest of all the kings. When his heart desired God above all things, he was able to use the gift of wisdom. God gave Solomon everything he needed to follow him and to persevere in following him to the end. But at some point, Solomon began to compromise with what he knew was evil so he could satisfy some lesser desire. He gave into lust, perhaps thinking, "it is just this one time." He gave into greed, compromising his integrity. And as he did so, he stopped using the gifts that God continued to provide him with.
God did not stop giving the gift. God does not stop offering Solomon wisdom. Solomon knows what is right. But Solomon chooses to reject it. He decides to do something wrong. And then he does it again. And again. And every evil choice makes it easier and easier for him to choose evil. This is vice. The gift remains. But vice destroys man's ability to use it.
Brothers and Sisters, knowing what right is essential, but it is not enough. We must choose to do it. We must decide each day to live according to what we know is right. We must desire God above every other good thing or person. God is supremely generous with you and me.
He gives us a treasure, a pearl of high price. He gives with every gift we need. Above all, he gives us the virtue of charity. Through the scandal of the Cross – God dying for love of you and me – he provokes us to love him. He gives you the one thing your heart truly desires above all – himself. As St. Augustine says, "you have made us for yourself O Lord, and our hearts are restless until we rest in you." In having him, in loving him, by his gift, he gives you the one thing necessary, the one thing that will superabundantly fulfill all of your other desires.
But will we use his gift? Or will we receive it in vain?
We know that in him is found our very life, for we who have been baptized in Christ live no longer, but rather he lives in us. But will we go and sell everything to secure this treasure? To receive this pearl? What are we willing to give up, so we can take up the one thing which is worth everything? What do we desire?